THE DIGITAL DOOR KEY
FaciliKey is the leader of member access in the fitness space.
Our platform is integrated with Mariana Tek, compliant and easy to use allowing owners to increase revenue by offering unattended access to their facility. Say goodbye to keys, key fobs and codes and say hello to your Digital Door Key and Mariana Tek.
Take Mariana Tek To A Whole
New Level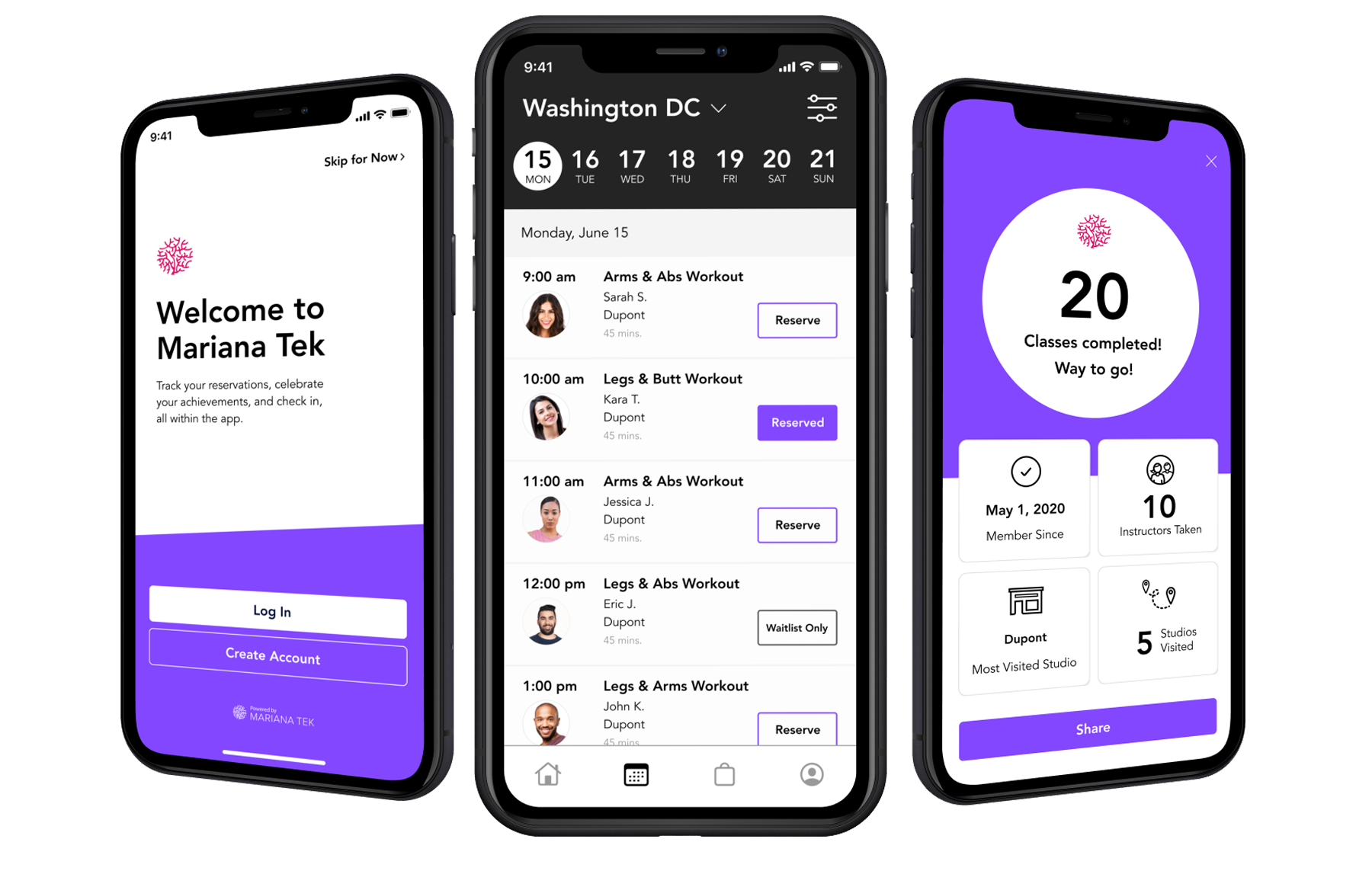 Learn what teaming FaciliKey and Mariana Tek can do for your business.
Our mission is to protect lives, assets and facilities with the best products and services, from people who are passionate about quality. FACILIKEY was built on a foundation of listening to and serving our customer's needs.
Make Your Key A Facilikey
Say goodbye to pesky keys and universal pass codes and say hello to unlocking doors through the app on your phone. FACILIKEY is a platform that provides easy digital access to any small business owner, with a focus on exercise facilities and fitness studios. Our application allows business owners the peace of mind when controlling employees or customers access. Through the FACILIKEY app you can also grant and revoke access at will and even grant temporary access through our guest pass system.
WHY USE FACILIKEY WITH MARIANA TEK
Member access is simple and controlled within Marina TEK ensuring that changes to members only have to happen once when controlling access.
No more key cards and hassle of replacement.

Your Smartphone is your key.

Manage employees and customer access through one of our integrations (Office 365, Google, et.).

Easy installation of our system with our bonded teams (no tracking down third parties and permits).

No headaches or additional fees for service calls, for maintenance or hardware failure- it's all covered by FaciliKey.

COVID-19 policies are built into the app, allowing employees or customers to sign off each time they enter the facility.

Give temporary access to doors for vendors or deliveries.

Alerts you when people access the facility and more.
Ability to view member access history.

Provides an emergency call button for your employees or customers ( no need for a lanyard or dedicated 911 service).

Allow doors to remain locked during certain periods of the day and open on a timing schedule when needed.

No more changing locks when employees leave.

Cloud- based software works with most existing hardware to modernize access control.

Frequent updates and advancements based on facility owner feedback and needs.
If you're a functional gym, check out our Hybrid Athlete Foundation platform that gives you access to all of the benefits of FaciliKey plus membership in the global always open gym network for your gym and members. HybridAF provides marketing opportunities for member acquisitions and benefits for your members while they travel and drop in to other gyms in the network.
I am so grateful for such an easy, painless program and app for my members to access Platform Strength whenever they want. The team at FaciliKey is incredible! They answered all my questions, made sure we were taken care of, and even helped make the app exactly what we were looking for.
"Partnering with Facilikey was a no brainer when it came to a business value add. Since joining the network we have nearly doubled our average monthly client spend through custom one on one programming. This program has been so successful we recently expanded to a second location that will be a Facilikey only access for those specific  clients. None of that would have been possible without the support / integration of the Facilikey team  "
"Facilikey is both an amazing product and unparalleled company! The customer service is top notch, in fact it's 24/7, just like the service :) The product is easy to use and our members are so excited to have this access. Thankful to be a part of the Facilikey network!"